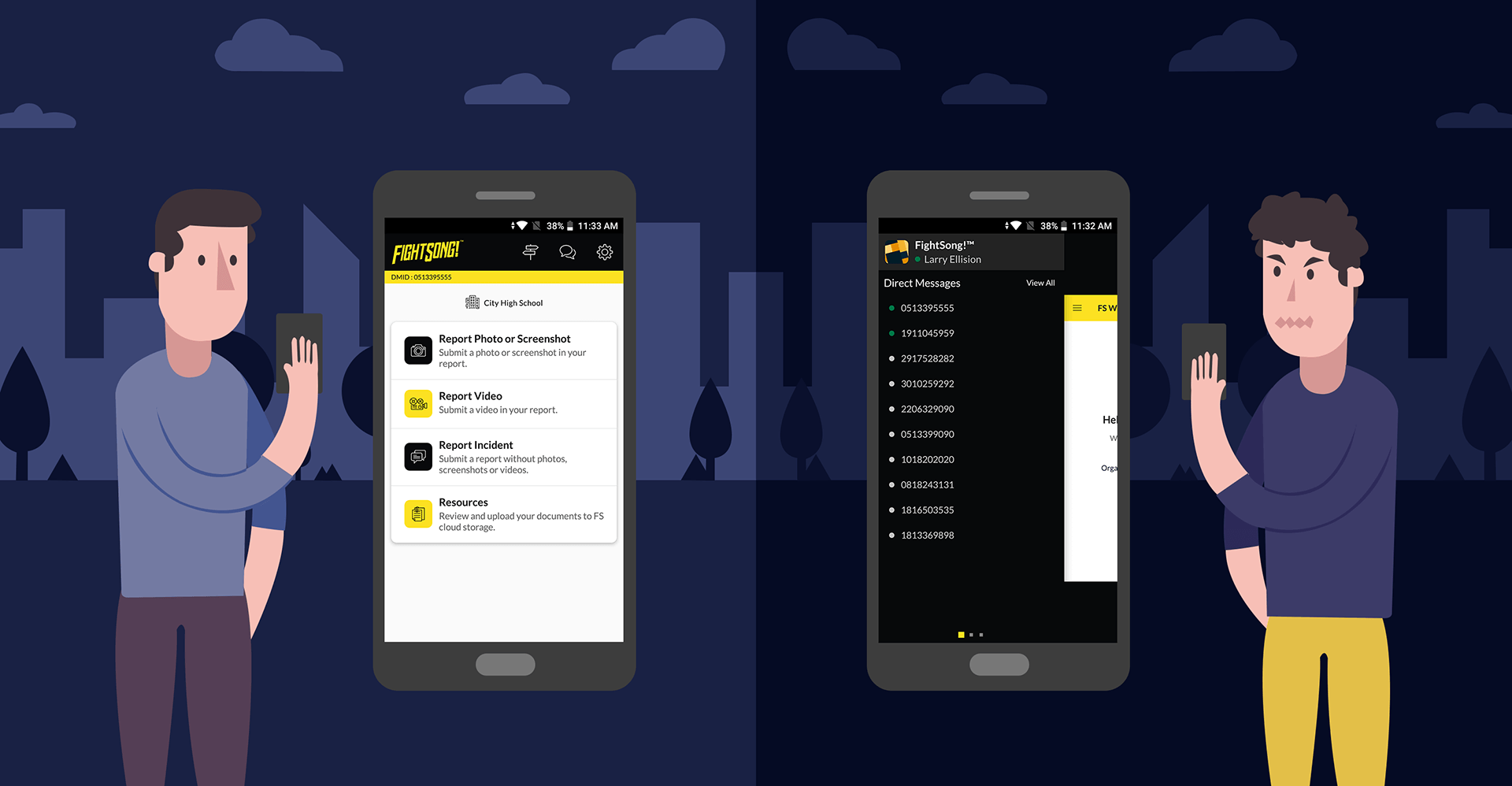 FightSong Serves the Entire School Community
School Counselors: Optimize Your Limited Time
Since the recommended student to school counselor ratio is 250 students to 1 counselor, how could a counselor provide adequate social emotional support to each student? Whether you're a middle school counselor or a high school counselor, FightSong is the most powerful tool available to connect with and support your students. Built by EdTech Developers and advised by a team of Educational Professionals including School Counselors, School Teachers and School Administrators.
Learn More
For School Administrators: Connecting Students and School Counselors
The Best Anti Bullying Program for Students, Counselors and Administrators
In addition to school administrators, FightSong also supports students, parents, school counselors, administrators, school resource officers, directors of technology, school psychologists, and school teachers.
Learn More
For School Principals and Private School Deans:
Private School Deans and Public School Principals have many things in common, but primarily the weight of the responsibility they have for monitoring the social health of their schools and finding solutions to improve it. They can do this by simply helping to connect their high school and middle school counselors with their students in the contemporary arena of instant message based app technology. FightSong also offers comprehensive analytics of these reports and interactions to support grants.
Learn More
Anti Bullying Resources Delivered to Your Inbox
Sign up for the Free FightSong Anti Bullying Curriculum, packed with resources to benefit your students and help them to change the culture of reporting harassment and abuse in their schools.